How Ready to Run™ Got Started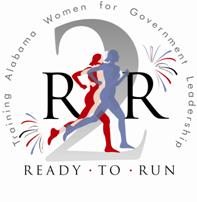 Back in 2007, AAUW of Alabama's Program Theme Team and Public Policy Committee were looking for a way to support the national AAUW theme, "Education as the Gateway to Women's Economic Security." After much research and discussion, they determined that the problems affecting Alabama women and the issues concerning them are centered around the fundamentally flawed state constitution and the insufficient number of women participating in governmental processes. The Program Theme Team and Public Policy Committee concluded that the voice of Alabama women has to be stronger.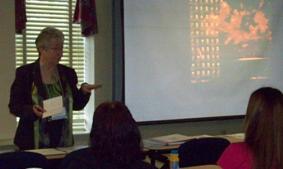 According to a 2000 study by the Institute for Women Policy Research, women in Alabama lag behind in every index measured: political participation, employment and earnings, economic opportunity, reproductive rights, and health and well-being. This report assigns Alabama a grade of D-. Of the 50 states, we rank at the bottom even in evaluating the status of women in their communities (The Status of Women in Leadership in Alabama, 2003).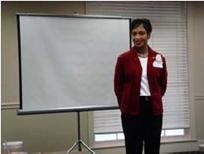 Ready to Run™ began as a Community Action Project funded by the AAUW Educational Foundation 2007-2009. Elizabeth Hendrix and Mildred Lanier were co-directors. Trainers and team members included Audrey Salgado, Juliet Arrington, Cindy Bell, Veronica Bryant, Jean Gerber, Brendette Brown Green, Susan Sheppard, Tiffany Todd, Anna Blair, and Alison Stigers. It targeted the 105 House districts, 35 Senate districts, and 67 counties in Alabama with concentration in the geograpical areas of AAUW of Alabama's active branches and other major cities in Alabama. It did so well, the project was recognized by AAUW at its 2009 national convention's Taste of Success, an event that applauded states or branches for projects, events, or activities successful in helping break through barriers so all women have a fair chance.
Ready to Run™ has partnered with the prestigious Center for American Women and Politics (CAWP), a unit of the Eagleton Institute of Politics at Rutgers. CAWP is nationally recognized as the leading source of scholarly research and current data on American women's political participation. Alabama volunteer trainers attend annual training in March at CAWP in New Brunswick, NJ.
Training has been held in Auburn, Birmingham, Decatur, Florence, Gadsden, Huntsville, Jacksonville, Pell City, Mobile, Montgomery, Montevallo, Muscle Shoals, Troy and Tuscaloosa. Over 250 women have enrolled in Ready to RunTM and we're still counting.
In 2014, according to statistics from CAWP, Alabama is ranked 47th in the nation in terms of women serving in the State Legislature (14.3%) including 5 out of 35 State Senators and 15 out of 105 State Representatives. From 2011 – present, Martha Roby (R) and Terri Sewell (D) serve Alabama as U. S. Representatives.  Historically, there have only been three other women represent Alabama in the U. S. Congress: Maryon Pittman Allen (D) 1978 and Dixie Bibb Graves (D) 1937-38 in the U. S. Senate and Elizabeth B. Andrews (D) 1972-73 as a U. S. Representative.  Alabama Constitutional offices held by three women in 2014 were Kay Ivey (R) Lieutenant Governor, Twinkle Cavanaugh (R) Public Service Commissioner, and Samantha Shaw (R) State Auditor.  Lurleen Wallace was Alabama's first and only female governor serving from 1967 until her death in 1968.  She is the only female governor to have died in office.
The problems affecting the quality of life of Alabama's women, children, and men can only be addressed by increasing the number of women leaders in government. Alabama is paying a high price for the absence of women's voices in our state's leadership. Clearly we have a long way to go.